November 18, 2016 | Tara Reprogle
Food & Wine Pairing: The Perfect Cheese Board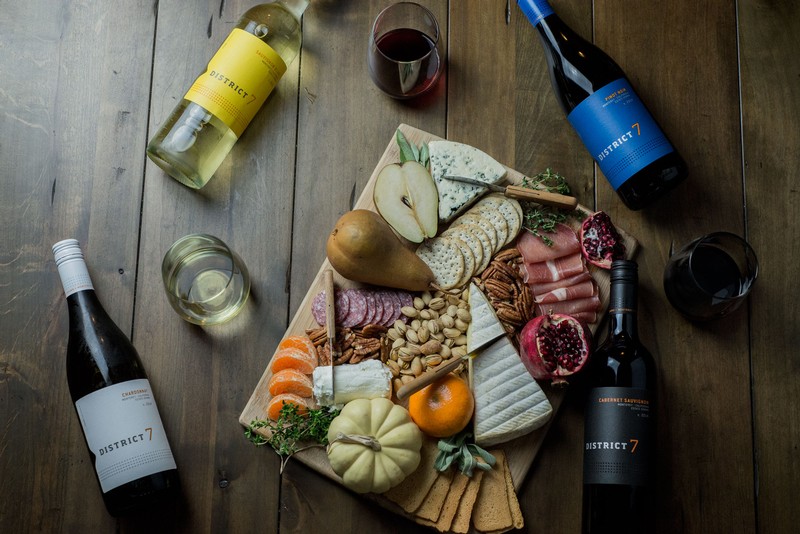 The Perfect Appetizer
An elegant cheese board makes for the perfect appetizer – with a quick visit to your local cheese shop or specialty cheese section and a few minutes to assemble, you have an appetizer that is a definite crowd-pleaser. Pair different styles of cheeses with different wines to accommodate red and white wine drinkers and include a variety of dried and fresh fruits to round out the selection.
Where Do I Start?
The perfect cheese board includes a wide variety of cheeses, fruits both fresh and dried, cured meats, and nuts. Start by choosing one cheese from each of the following categories: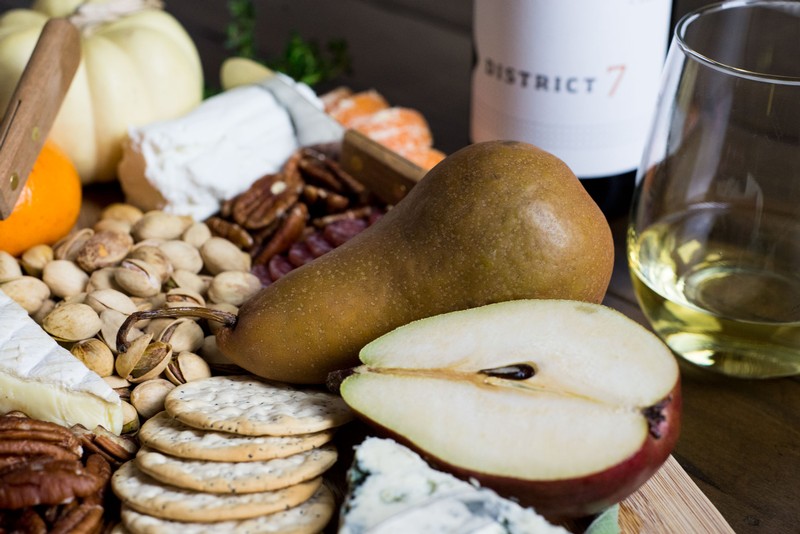 Young and Fresh – this includes fresh cheeses like mozzarella and riccotta, but goat cheese is the most wine-friendly of this category. Try both spreadable goat cheese and the harder and more pungent aged crottin style. Pair young and fresh cheeses with rosés, sparkling wines, dry white wines, and low-tannin reds like Pinot Noir.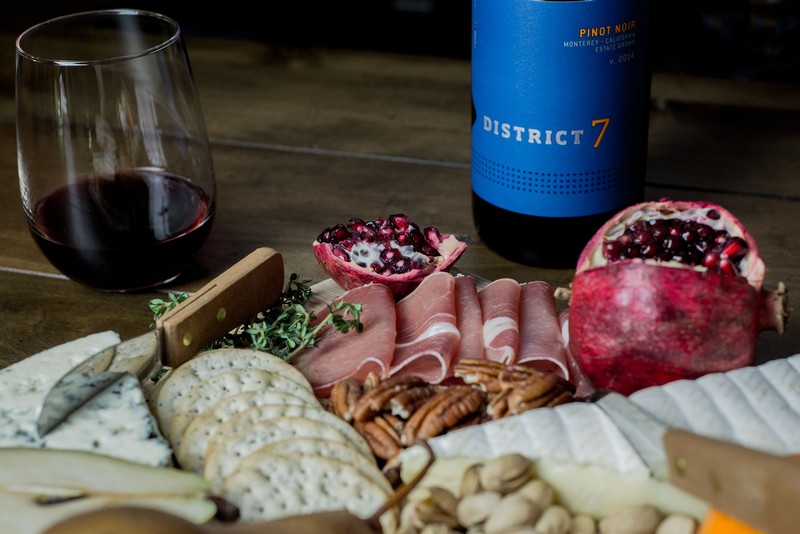 Soft, Medium-Aged – this includes cheeses that are still soft but are aged for a few months like Brie and Camembert. These cheeses are some of the most versatile on a cheese plate, pairing well with both white and red wines and with a variety of fruits as well. Not too soft and not too strong, these cheeses still have enough flavor to stand up to a wide range of wines.
Semi-Hard, Medium-Aged – Emmental, Gruyere, Jarlsburg, Monterey Jack and young Cheddar make up this category. Medium-bodied whites like Pinot Blanc, Viognier, and white Rhone Blends and fruit-forward, lighter-bodied reds like Pinot Noir, Merlot, and Zinfandel pair well with these cheeses.
Hard, Aged – Aged Cheddar, Gouda, Parmesan, Asiago. Pair these cheeses with bold reds and full-bodied white wines. The aging process concentrates the flavors of the cheese meaning they can hold their own against bold red wines. Look for cheeses aged longer than six months.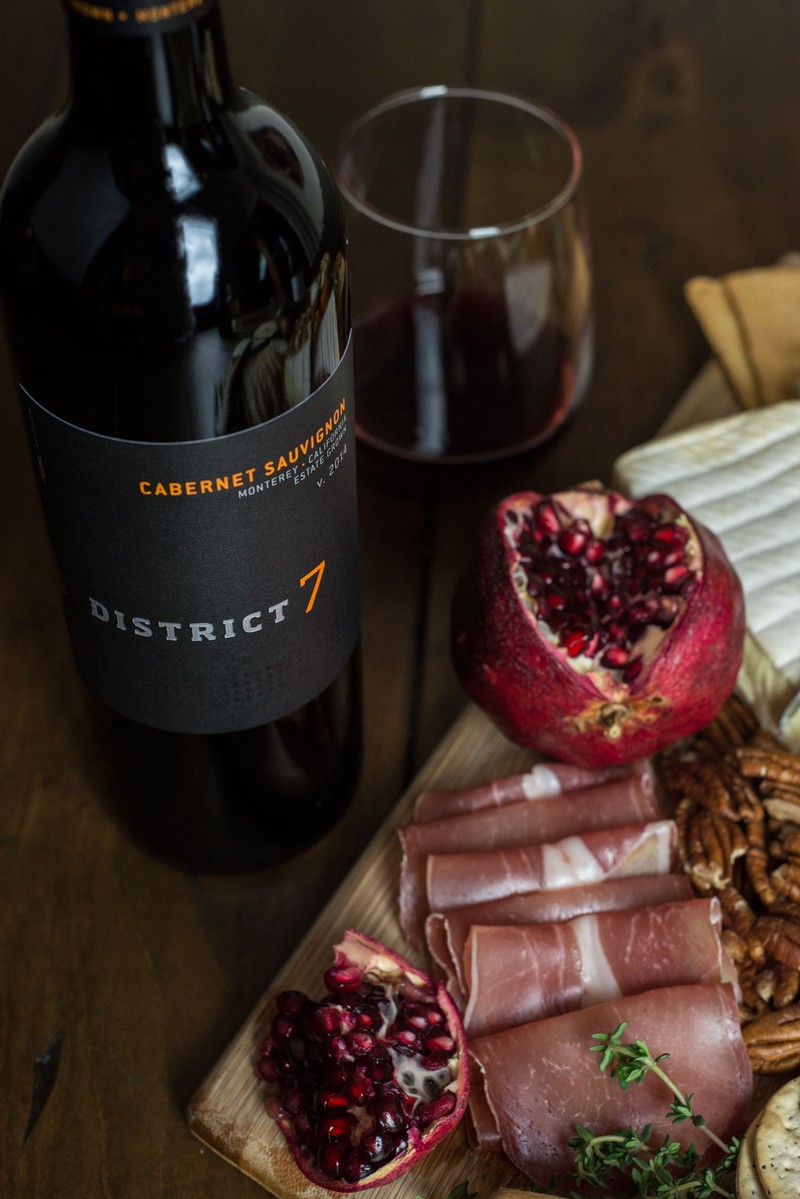 Classic Pairings
Try pairing our Chardonnay with brie - the creaminess of the brie works perfectly with our medium-bodied Chardonnay. Experiment with different toppings including salami, fresh pear slices, almonds, and honey. For our Sauvignon Blanc, try pairing with blue cheese on water crackers and topping with proscuitto or salami. With our Cabernet Sauvignon, choose an aged cheddar, smoked gouda, or a wedge of asiago.
Finishing Touches
Assemble your cheese board by first placing the cheese, then adding crackers, toasts, and cured meats. Fill in the gaps with nuts, fruits, and fresh herbs for an effortlessly elegant look. Your guests will love discovering the diversity of flavors! Be sure to show us your creativity by tagging us in your photos with #district7wines!