December 21, 2017 | Tara Reprogle
Christmas Tree Pull Apart Bread + D7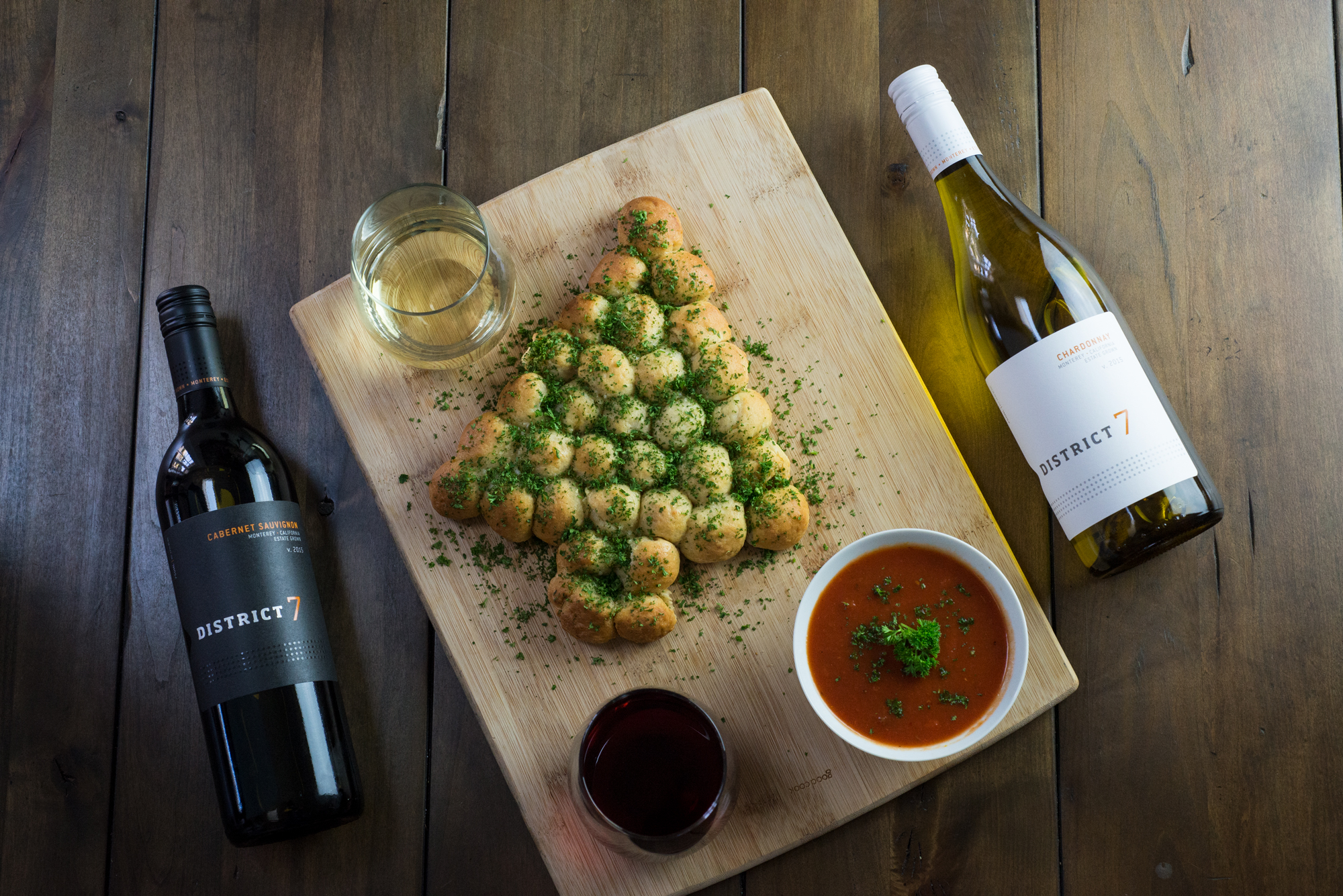 Christmas Tree Pull-Apart Bread
INGREDIENTS:
1 can (13.8 oz) refrigerated artisan pizza crust
4 oz, or half brick, cream cheese
1 cup shredded mozzarella or Italian blend shredded cheese
2 tablespoons butter
1 clove garlic, minced very fine
3 tablespoons freshly chopped parsley and rosemary
1 cup warmed marinara sauce for dipping
DIRECTIONS:
Heat oven to 400°. Roll the pizza dough to a 10 x 15 inch size, then cut the dough into 36 equal squares. In a small bowl, mix the cream cheese, garlic, and shredded cheese until well combined.
Add one teaspoon of the cheese mixture to each dough square. With your hands, roll each dough square into a ball, sealing the edges. Place on a cookie sheet in a Christmas tree form as shown in the photos above. Bake for 15 - 17 minutes, or until golden brown.
After removing from the oven, brush with butter and sprinkle with chopped herbs. Serve with the marinara sauce.